Antique 1920's German Putz Village Twig Fence, Erzgebirge Primitive Miniature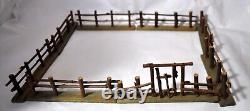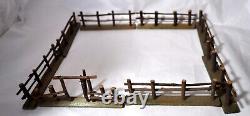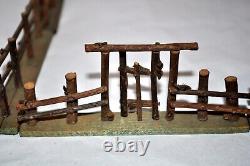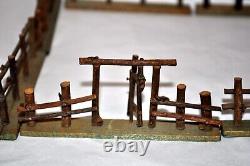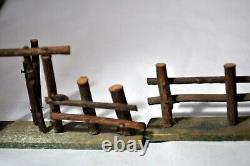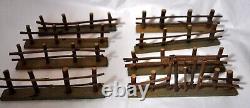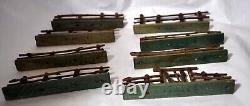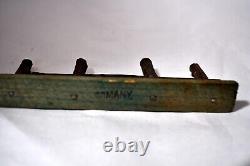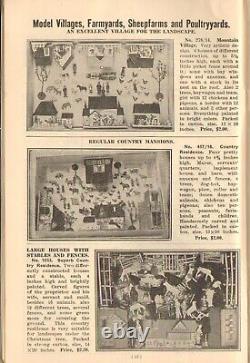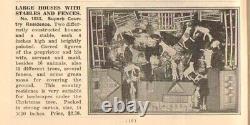 This listing is for an antique fence, made by hand in a primitive style. It is made from twigs, attached to wood bases. Most of the pieces still have "Germany" visible on the base.
Each section (there are 8) is about 4 3/4 long. The sections are all slightly different, because of the material really! , and because they are hand made.
The fence was made in the Erzgebirge region of Germany, and date to around 1925. The fence is great for a train display, Christmas Putz village, Farm scene, and Doll House. The front piece for the fence features a working gate, and the side pieces are slanted to give it a slightly different look from the rest of the fence. The fence pieces can be moved around to make different configurations, not just a rectangle. It is a great set, and becoming scarce and hard to find.
The last village on the page shows a set with a twig fence, like this one!

---