DEPT 56 The Grinch Christmas WHO-VILLE Bakery RARE 2011 Missing Sign Dr. Seuss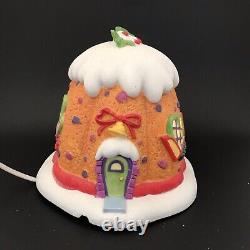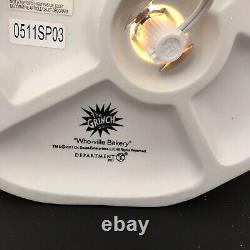 THE BAKERY SIGN IS MISSING as shown in photos and reflected in the price. This DEPT 56 The Grinch WHO. It was manufactured in 2011 and belongs to The Grinch collection. This piece is a must-have for any fan of the cartoon or collector of Christmas Village sets.
Add some whimsical charm to your holiday display with this delightful WHO-VILLE Bakery! VILLE Bakery is a rare find for any collector or fan of The Grinch. The building is beautifully crafted and features intricate details that bring the beloved cartoon to life. The colorful design and cartoonish features make it a perfect addition to any Christmas Village display.

---