Mervyn's Village Square 18 Piece Starter Set +Cottage Inn & School House VTG 91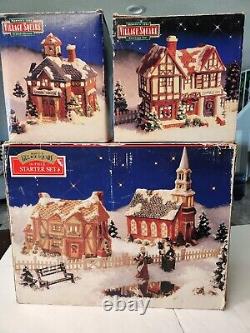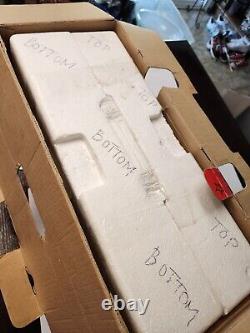 This beautifully crafted 18-piece village set, along with the charming Cottage Inn and School House, is a must-have for collectors of seasonal décor. Made from high-quality ceramic and porcelain materials, this multicolored set depicts a traditional cottage village theme, perfect for creating a cozy holiday atmosphere. The set includes various houses and buildings, each with its unique design and character, all perfectly suitable for any room in your home. The Mervyn's Village Square brand is well-known for its exquisite attention to detail and craftsmanship, as seen in this late 20th-century collection. Ideal for teenagers and adults alike, this Snow Village set will transport you to a winter wonderland and create unforgettable memories.
Don't miss out on the opportunity to own this charming piece of holiday history! Comes in 3 original boxes with a trim of lights that attach to the cottages and some extra pieces that were bought separately from that same Collection, Mervyn's Village Square Set back in the 90's. Please see all pictures for conditions, all in great shape and as you can see all lights light up and you can set up in different ways. Great Conditions, HARD to Find This Big of a Collection from the 90's.

---