RETIRED 2007 Lemax Spooky Town The Pillager Item 65409 Works Beautifully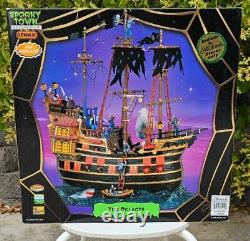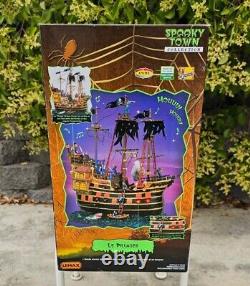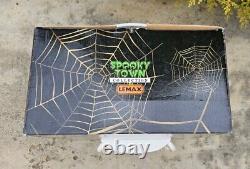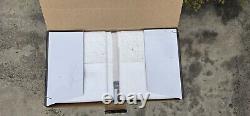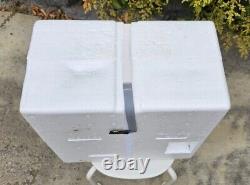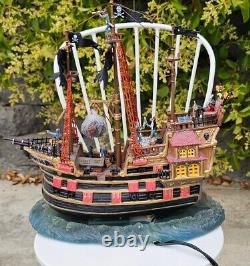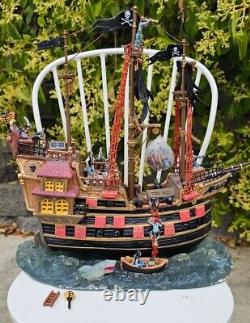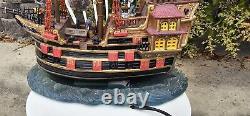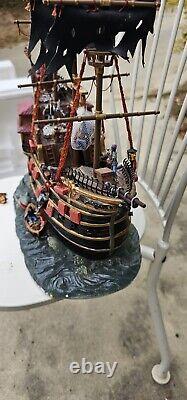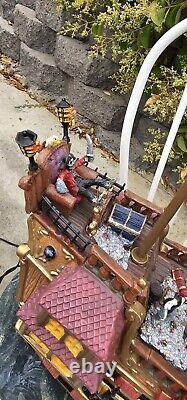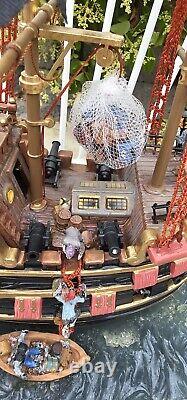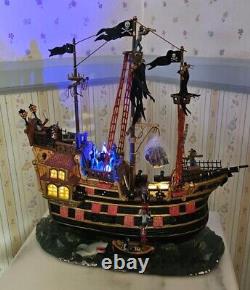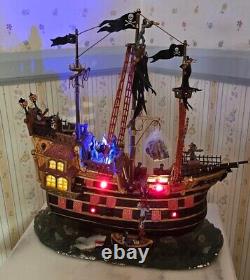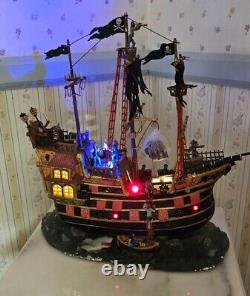 PLEASE READ: Item is as is. Has been tested and works beautifully. Rocks back and forth, all lights work and sounds great! There is volume control so you can decide how loud you want it to be. There are a few small flaws which are all pictured.
Galleon rocks back and forth to sounds of crashing waves and howling winds. Cannon barrels flash with light to sounds of cannon fire. Sounds of pirates singing and Captain's commands to his swarthy crew. Size (H x W x D). 11.34 x 13.19 x 5.28 inches.
28.8 x 33.5 x 13.4 cm. Product type: Porcelain lighted building. Current: This unit will draw approx 600mA current at 9.0V DC.

---